Do you recognize this piece of furniture? It's called a Larkin desk, these pieces were manufactured in the early 1900's. This style known as the "Chautauqua" was offered as a premium for buying a $10 combination case of Larkin Soap products, or for six certificates. You could buy so many beautiful items with your Home Sweet Home soap certificates!
My Larkin desk was a yard sale prize last summer. It was not in the greatest condition and has been languishing in my garage ever since.
I sanded her down and patched the assorted holes, the interior was missing and the chains holding the front had to be replaced. I primed with Rustoleum spray primer in gray. The paint was Behr Ultra Premium Plus in Agave. Every time I use this paint I think I will never use another brand, it is wonderful! I glazed the ornamental pieces and left the rest. I sanded with 320 for a smooth finish and used Wipe on Poly.
The interior of the desk was missing so I added some Dwell Studio fabric to the back. I love this fabric, vintage and modern at the same time! I also added a bin pull to the top edge for easy opening.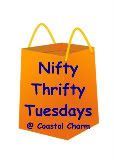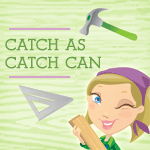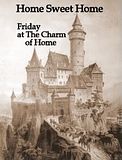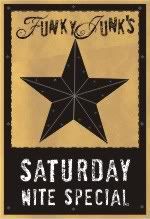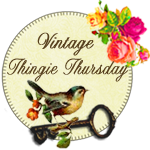 border="0"/>