I picked up this French Provincial style chest of drawers at an auction a few weeks back. I love this style of furniture for the lovely curves and details. I believe that most of these bedroom sets were designed with young girls in mind. I know that I can remember having a similar bedroom group as a child.
Originally I was considering a fun shade like fuschia or turquoise. Any of those colors most likely would have predestined this piece to belong again in a young girls' bedroom.
But something told me this young lady was ready to grow up.
So here she is all glammed up in satiny black!
I lined the drawers with fabric. I think this little touch adds so much to a piece! This time I did something different, I stapled the fabric in as opposed to a more permanent solution. I think it turned out really well.
I primed and sprayed the handles with Satin Nickel spray paint by Rustoleum. I love the look of this paint, but I have had repeated problems with the bottles malfunctioning way before the paint runs out.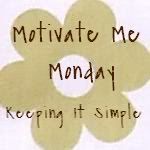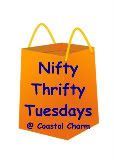 href="http://www.bobbypinsboardwalk.com/" target="_blank">
style="width: 152px; height: 152px;"
src="http://i921.photobucket.com/albums/ad54/bobbypinsboardwalk/Project3.jpg"
alt="The Boardwalk Bragfest" border="0" />