I love these wonderful old oak office chairs! I picked up this chair at a yard sale and he was in sad need of a new life!
I forgot to take a before picture until I had already partially taken it apart. As you can see the hardware had been sprayed brass and the wood was upholstered in filthy mauve vinyl. No doubt a 1980's DIY project. Oh dear, is this what people will be thinking about our makeovers in 30 years?
I have to say I am very impressed with myself. I took the chair completely apart and managed to get it back together without any help from the man with the muscles.
I sprayed all of the hardware with ORB and painted with my favorite (even though I am getting a bit tired of it) Valspar Pistachio paint. I sanded off the edges and rubbed on some light stain. I felt like it still needed something , so I decided to add the stripe and numbers. I love the look of it!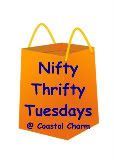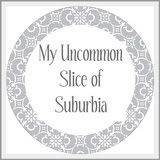 "/>
div align="center">